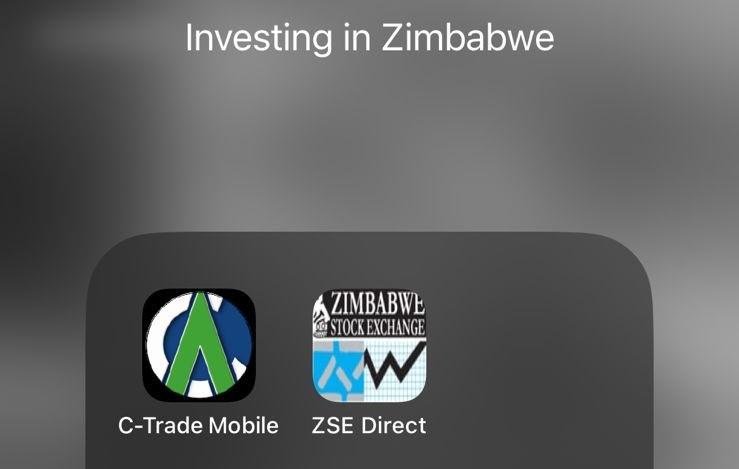 C-TRADE VS ZSE DIRECT: BEST WAY TO INVEST IN ZIMBABWE
C-TRADE VS ZSE DIRECT: BEST WAY TO INVEST IN ZIMBABWE
Investment is an important aspect of getting your finances right. Thanks to advances in both technology and the legal landscape have opened up investment opportunities for Zimbabweans. C-trade gave Zimbabweans the first online investing platform. A few years later ZSE launched ZSE Direct which offers the same functionality. People reasonably ask which platform is best to use and we will answer that question today.
We have looked into the question twice before in the past. These platforms continue changing and as a result our first and second articles pitting Ctrade against ZSE Direct need updating. We will look at the various aspects that make up the total experience of users.
REGISTRATION
First things first one will need to register for the platforms. The registration processes are largely similar. You will require a Zimbabwean bank account, ID copy and proof of residence to register for both. The C-Trade registration process is a little quicker as it does not require you to sign up with a broker upfront. Very little separates the two here but C-Trade is the quicker option if that matters to you.
ONBOARDING
Onboarding is the process of welcoming users or customers to a platform and getting them accustomed to operating in it. C-Trade introduced Fantasy which offers a demo mode. In this environment, users can get a feel for trading on the market before committing any money or making mistakes. ZSE Direct does not currently offer a demo mode.
ACCESSIBILITY
Access methods also matter. While we have preferred methods of accessing the services it does help when you have more options. It is better to have them and not need them than need them and not have them. ZSE Direct is available via web browser, an Android app and an iOS app. C-Trade offers access via web browser, Android app, iOS app and also adds USSD functionality.
PLATFORMS AND PRODUCTS
This is perhaps the biggest difference between the two. Zimbabwe currently has 3 stock exchanges, the Zimbabwe Stock Exchange (ZSE), Financial Securities Exchange (Finsec) and the US Dollar denominated Victoria Falls Stock Exchange (VFEX). C-Trade offers access to all 3 exchanges while ZSE Direct only offers the ZSE. For the VFEX ZSE offers VFEX Direct which is a separate platform that requires a separate registration.
In addition to offering all exchanges, C-Trade also offers Old Mutual Unit Trusts, which broadens investment opportunities. You can also trade derivatives such as options and futures with C-Trade. The icing on the cake is that C-Trade also offers index investing. As if that wasn't enough C-Trade allows users to form investment clubs.
MARKET INFORMATION
Information is a very important factor in investing. As such it makes sense to look at the two platforms in terms of market information. Both platforms provide historical price data on counters. ZSE Direct does have the advantage of changing your horizon when looking at historical price data. When it comes to current market data, C-Trade data lags behind ZSE Direct data by minutes. Furthermore ZSE Direct provides detailed market depth that includes the top 10 bids and offers while C-Trade aggregates bids and offers.